The Role of Telecom in ESG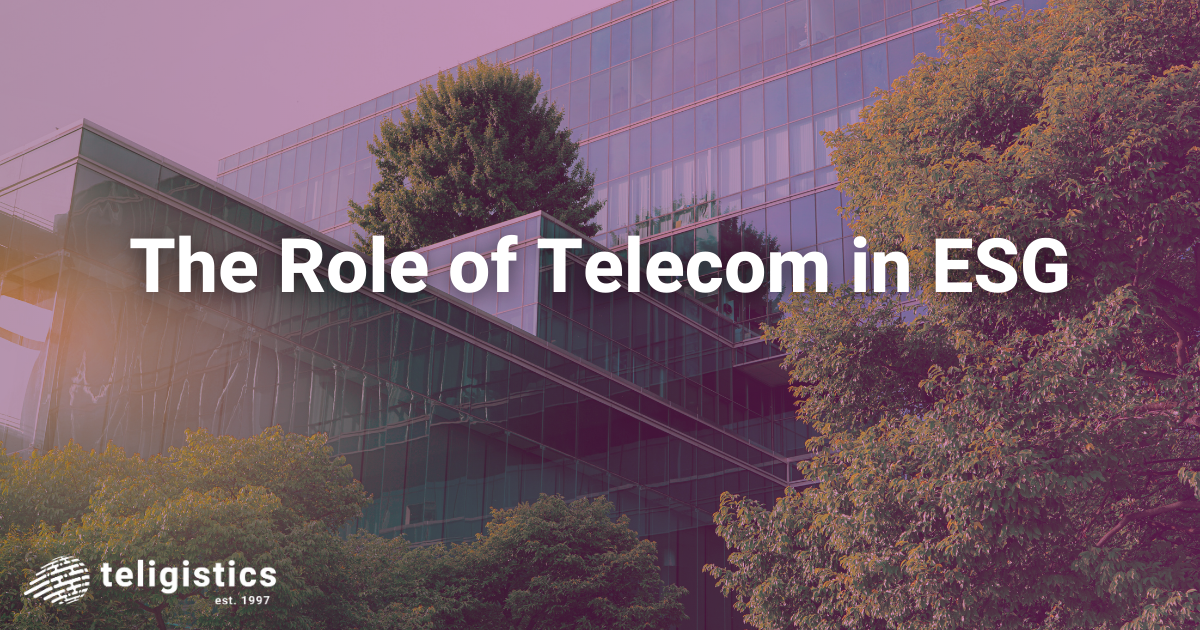 Amidst a climate where companies are looking beyond monetary value as a way to distinguish themselves from the rest, the focus on Environmental, Social, and Governance (ESG) is gaining traction. Companies are no longer being evaluated solely on their profitability, but also on their commitment to making a positive impact on society and the environment. In fact, loans with ESG terms are growing to record levels, with assets set to reach the $41 trillion mark by the end of 2022. One of the lesser-discussed aspects of ESG is the role of telecommunications. However, telecom—especially telecom optimization—has room at the ESG table when it comes to looking toward the future.
Let's take a closer look at the role of telecom in ESG principles and possible solutions to empower your business to align with these goals.
1. Environmental Responsibility Through Telecom
Reduction of Carbon Footprint: A strategic approach to telecom in ESG aligns with reducing a company's carbon footprint. By optimizing telecom resources, businesses can decrease the need for excessive hardware and unnecessary energy consumption. Telecom optimization, as well as Total Expense Management (TEM) solutions that encompass telecom, can help companies identify areas of wastage and make recommendations on streamlining their telecom infrastructure.
2. Social Contribution and Telecom
Connectivity & Access: A balanced telecom strategy ensures that businesses can connect with stakeholders everywhere, fostering inclusivity. This role of telecom in ESG embodies immense social implications, from extending healthcare services via telemedicine to providing financial services to remote regions. Solutions that provide real-time visibility into telecom usage ensure that businesses can make decisions that enhance their reach and social contribution.
3. Governance and Transparency in Telecom Expenditures
Billing Integrity: An essential part of governance is ensuring financial transparency. A robust and detailed auditing feature can ensure that businesses are billed accurately, upholding financial integrity. A proper rate comparison tool further enables businesses to compare billed rates to contracted ones, ensuring transparency and building trust with stakeholders—another value of telecom in ESG.
Automated Billing: By automating the telecom billing process, companies can free up resources, ensuring that internal governance mechanisms are more efficient. Solutions like Telecom Expense and Audit Management from Teligistics offer top-notch billing automation, ensuring a seamless process and freeing businesses to focus on other crucial governance areas.
Expert Guidance and Responsible Decision Making
Governance isn't just about processes; it's also about making the right decisions. The telecom industry is complex, and without expert guidance, businesses can often make choices that aren't in line with ESG principles. Partners like Teligistics ensure that businesses understand their options and make responsible decisions that align with both their goals and ESG principles, thus intersecting the roles of telecom in ESG with potentially profitable practices.
Conclusion
Telecom plays a more significant role in ESG than most realize. As businesses aim to enhance their ESG footprint, partnering with companies like Teligistics ensures they're on the right track. With a suite of solutions tailored to optimize telecom spend, enhance visibility, and ensure proper governance, Teligistics not only helps businesses save on telecom costs but also helps them navigate the intricate world of telecom with ESG in mind.
If your business is on the journey towards solidifying its ESG commitments and wants to ensure that its telecom strategy aligns with these principles, contact us to get started optimizing your business's expenses today!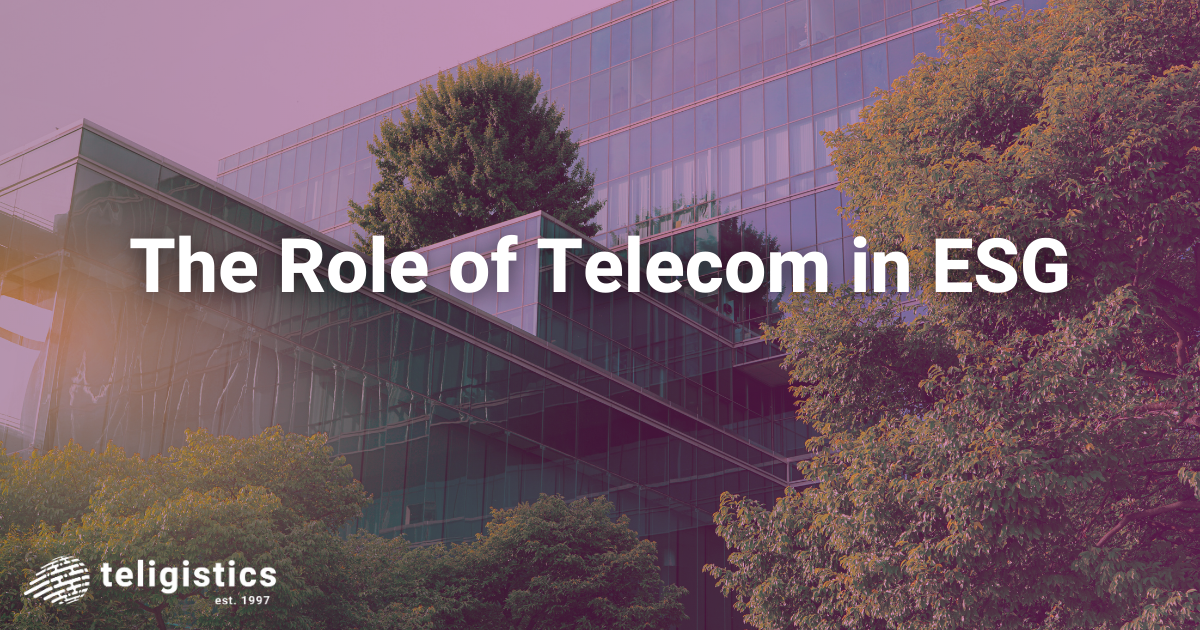 Amidst a climate where companies are looking beyond monetary value as a way to distinguish themselves from the rest, the focus on Environmental, Social, and
Read More »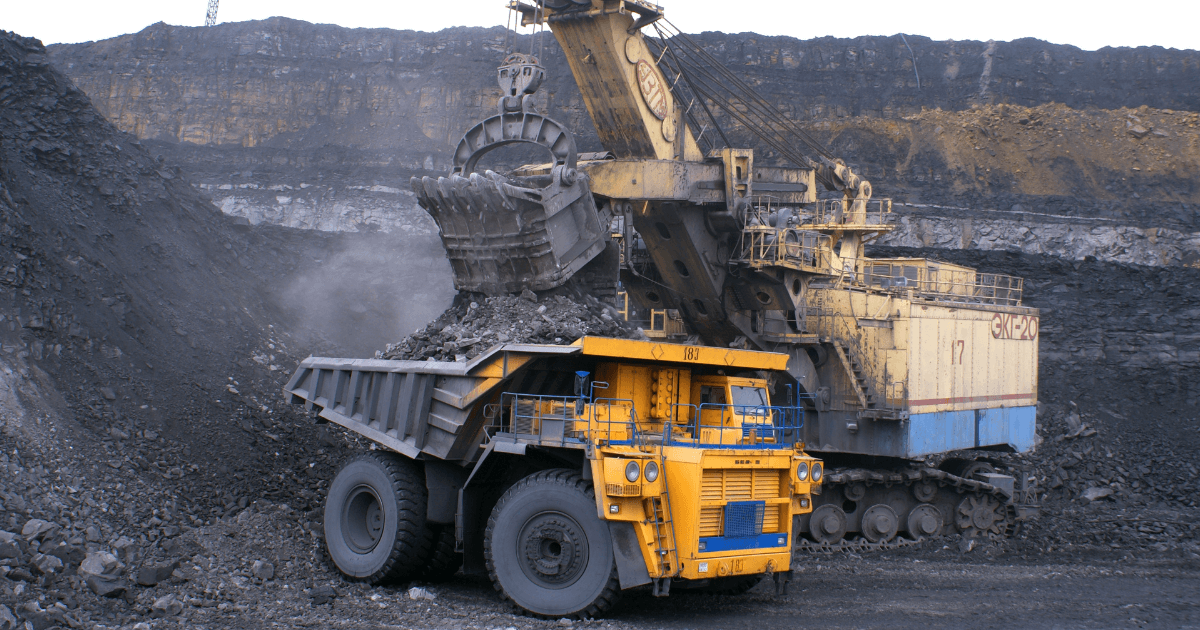 In 2023, inflation has driven an array of business decisions from massive layoffs to increasing the need for cost optimization. The mining industry—and the U.S.
Read More »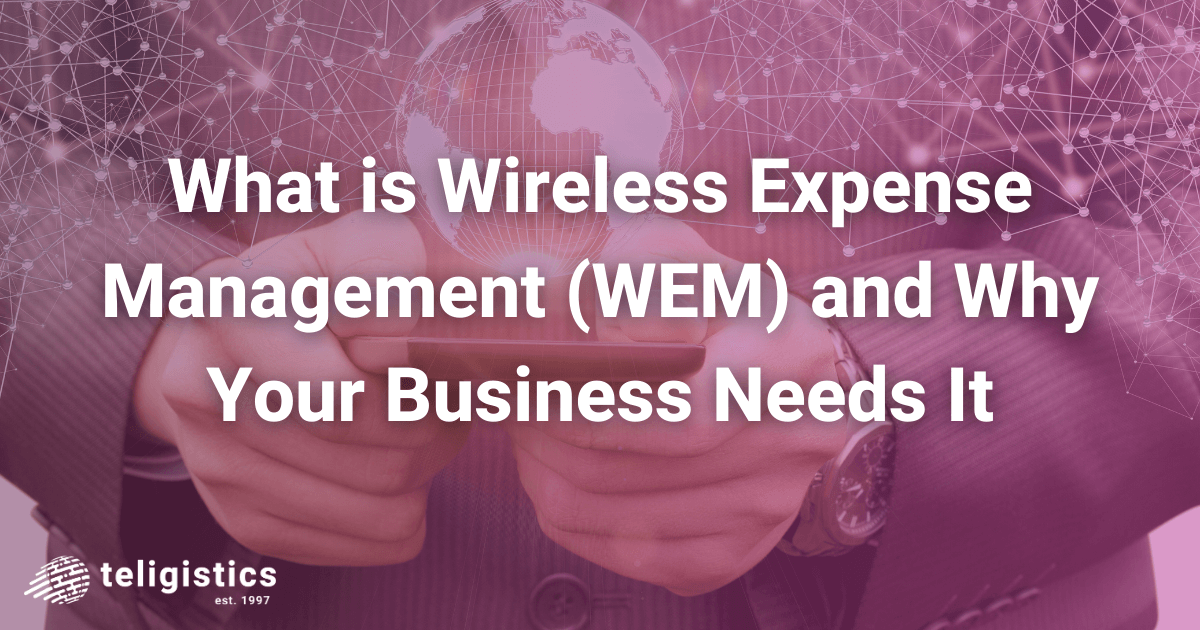 With inflation on the rise and talks of cost reduction permeating every level of business strategy, owners are looking in every nook and cranny of
Read More »